Enamel shaping is a quick and painless process than involves contouring natural teeth to achieve better appearance. No anesthesia is necessary when shaping the enamel, and the results can be seen immediately.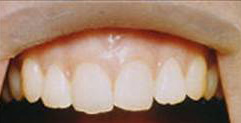 Before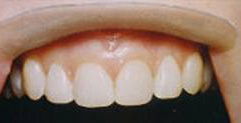 After
Often a sandpaper disc can be used to adjust the irregular shape caused by slight chipped edges and uneven teeth. Because enamel shaping involves modifying teeth by only removing or contouring enamel, some other procedures are sometimes needed, such as bonding.
If you are interested in Enamel Shaping, please contact us to schedule an appointment, or with any questions at 281-492-6064.