We love being a part of such a fun and professional team of people. Our focus in our dental office is on quality, comfortable, friendly care. We hope your dental experience is greatly enhanced when you become a member of our family. If you have any questions, please call us at 281-492-6064. We look forward to meeting you.
---
Alicia - Dental Assistant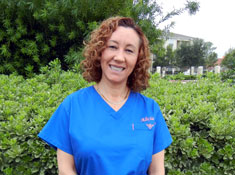 Alicia is originally from Morelia, Michoacán Mexico (home of the Monarch Butterfly). Alicia obtained her citizenship in 2004 and has had the privilege of working in this office since 1999.
Alicia has been fortunate to work in what she loves. Her most rewarding moment in dentistry is experiencing a patient's smile for the first time without embarrassment. Aside from dentistry, Alicia loves to travel. She has been to places all over the United States and Europe including Germany, Italy, France, Greece and Spain.
---
Charmaine Brooks - Dental Assistant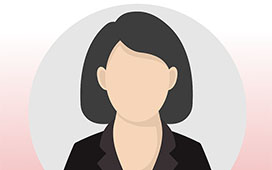 Charmaine is originally from New Orleans, Louisiana. She moved to Houston, Texas when she was eleven. Charmaine graduated from Concorde Career Institute in 1992 to become a registered dental assistant. Charmaine offers excellent clinical and customer relations skills through her 24 years of experience. She has a warm friendly demeanor which everyone loves.
Professionally, Charmaine keeps current with continuing education with advanced technology and trends in dentistry with the focus on patient care.
Outside of the office, Charmaine spends time with her two children and family. Charmaine also enjoys volunteering with church, traveling, gardening, and reading.
---
Felisha - Dental Hygienist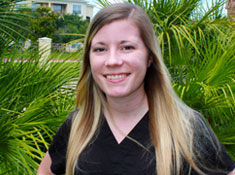 Felisha graduated from Texas Woman's University with a bachelor's in dental hygiene in May 2013. Felisha is originally from Dallas, TX and moved to the Katy area in June of 2013. She has been with the office since March of 2014 and is excited to be a part of the team.
In her spare time, Felisha likes to spend time with her fiancée, Aaron and her Boston Terrier, Tank.
---
Gina - Hygiene Coordinator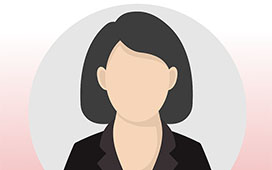 Gina Martin graduated from Alvin High School in 1987. She has been in the dental field for over 25 years and living in the Katy area for the past 5 years. Gina has been with Harrison & Bethke Family and Cosmetic Dentistry since February 2015. She enjoys interacting with patients, helping them with their dental needs while making them feel right at home.
Aside from the dental office, she enjoys spending time with family and friends. She loves to exercise, travel and shop. Gina is an avid animal lover; she enjoys spoiling her "teacup" Yorkie named Coco.
---
Helena - Dental Hygienist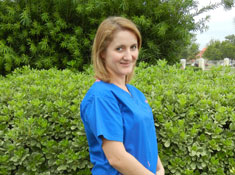 Helena has been a hygienist at H&B since 2006. She was born and raised in Croatia and graduated from Del Mar College, Corpus Christi, TX.
She met her husband in late '90 while both of them were working on a Celebrity Cruise Line. They got married in 2000 and have 2 wonderful children.
In her free time, Helena likes to play guitar, read and cook Croatian cuisine.
---
Holly - Director of Restorative Care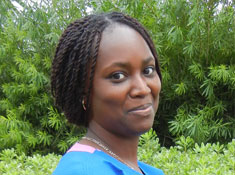 Holly is a Registered Dental Assistant, otherwise known as the Doctor's right hand. Holly graduated from Concorde Career Institute in San Diego, CA in 2001.
Holly has been in the Dental field for about 13 years. She enjoys her position with Dr. Bethke and all that it has to offer with growth and being a better assistant. This is very important to her because she is always striving to make every patients visit as comfortable as possible.
Holly has been married for ten years with two beautiful children. She enjoys spending time with her family and loves shopping. But who doesn't love shopping?
---
Kai Ji, RDH, BSDH - Dental Hygienist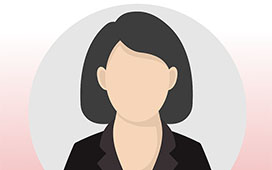 Born and raised in China, Kai moved to the U.S. when she was 12 years old. She graduated with honors from Louisiana State University in 2005 with a Bachelors of Science in Dental Hygiene.
Kai considers the comfort and health of her patients as her first priority, while focusing on preventive dental therapy. In her spare time she enjoys traveling around the world and discovering new restaurants with her husband and friends. Kai is also fluent in Chinese
---
Lisa - Dental Insurance Benefits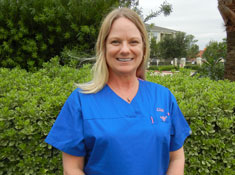 Lisa has been with Harrison & Bethke since 1992 and has enjoyed working with Dr. Harrison and seeing the practice grow over the last 20 years.
She enjoys working in the dental insurance department and believes in the importance of our patients' good oral health. She works with the insurance companies to maximize our patient dental benefits.
Lisa has 2 grown children and 3 wonderful grandchildren to spend time with. Her hobbies are gardening, reading mysteries and cooking.
---
Nydia Aguilar - Office Manager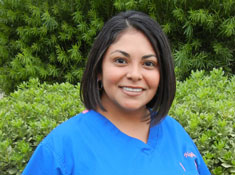 Nydia has been a dental assistant at Harrison and Bethke for over 14 years. Her professionalism and outstanding patient care have earned her the position of Director of Restorative Care. She has always gone the extra mile to insure that all of our cherished patients get the best possible care from her and her team.
Nyd has been married to her husband Art for 15 years. They enjoy traveling, movies and salsa dancing. The family also includes a wonderful teenage daughter. Dee is a sophomore at Taylor high school and plans to pursue a career in the dental field. She also works at the practice during summer break.
---
Viola Chandler - Hygiene Schedule Coordinator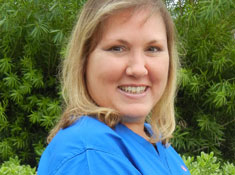 Viola has worked in the dental field for over 28 years. In 1993, she and her two children moved to the Katy area from San Antonio. She was hired in 1993 as a dental assistant for Dr. Garrison and worked with him for 14 years, up until his retirement in 2007.
Currently, Viola works with the Administrative Team as the Hygiene Schedule Coordinator and enjoys interacting and assisting all our wonderful patients with their scheduling needs.
Aside from the dental office Viola enjoys spending quality time with her daughter and son as well as family and friends, traveling, shopping and exercising.
---